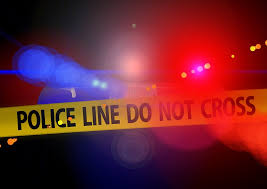 SALEM — On September 12, 2022 at 4:54 AM the Salem Police Department received a 911 call from a male who stated there were three bombs inside of Schutt Sports. Officers from the Salem Police Department and the Secretary of State Police's Bomb Squad responded and searched the factory.
While officers were still on scene the same male made a second call on a different number to 911 stating that the bomb would go off at 11:30 AM.
Officers secured the factory and no explosives were located. The first call made was able to be tracked to a residence at 1201 S Jefferson in Salem, IL.
A search warrant was obtained for this residence and the male occupant of this residence,
Damon Deboer, was taken into custody. The phone used to call 911 was located on Damon at the time of his arrest. Damon is currently an employee of Schutt Sports and was scheduled to work first shift this morning.
Damon was arrested on four counts of disorderly conduct. Two counts of disorderly conduct originate from today's incident and the other two come from incidents that happened in August. The first incident occurred on August 12th, 2022.
Damon had told a supervisor that a stranger had approached him while he was outside at work and told him a bomb was going to go off at Schutt.
The second incident involved a 911 call made on August 17, 2022 from one of the same numbers that called on September 12th.
The same male caller threatened that there was a bomb inside Schutt Sports, however, no bomb was located.
Damon was taken to the Marion County Jail where he was booked on four charges of Disorderly Conduct for making a bomb threat. Each count is a Class 3 felony.