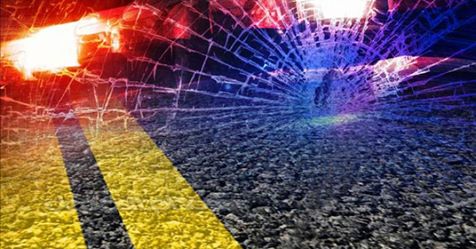 WASHINGTON COUNTY — A 28-year-old DuQuoin man was killed Tuesday morning in a crash on Illinois State Route 127 near Nashville Illinois.
According to Washington County Coroner Mark Styninger, he pronounced Marcus D. Young dead at the scene at 6:45 a.m. Tuesday.
Styninger says Young was the restrained driver of a black older model Mercury which was traveling south on Route 127 when he struck the trailer of a semi-truck loaded with soybeans that was entering the roadway from a private drive on the west side of the highway.
Conditions at that time Tuesday morning were extremely foggy and it appears neither driver saw the other until seconds before the crash. The local driver of the semi-truck was not injured.
Agencies on the scene were Washington County Ambulance Service, Nashville Fire and Police Departments, Washington County Sheriff's Department, Illinois State Police and the Washington County Coroner's Office. Precision Towing and Gary's Tire Towing both assisted the Nashville Fire Department with heavy extrication at the scene.
Toxicology samples were obtained by Coroner Styninger for routine testing. The cause of death was head injuries due to blunt force trauma and the manner of death was determined to be accidental.
The crash caused Route 127 at Mississippi Road to be closed Tuesday morning while first responders were on the scene.