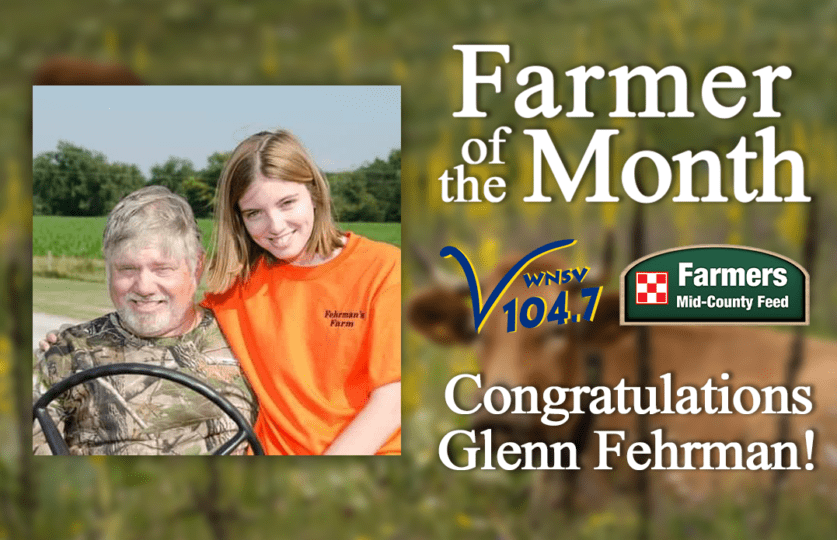 ENTRIES ARE CLOSED! Read more about our winner below!
As October comes to a close, we've gone through the entries, read your stories, and have picked a winner. Lite Rock V104.7 and Farmers Mid-County Feed in Nashville are proud to announce our Farmer of the Month, Glenn Fehrman!
A farmer and a father, Glenn Fehrman works hard to make a living. While some consider his farm to be small, the work doesn't get any easier. He's a third generation farmer who in addition to growing various crops, tends to a small herd of beef cattle. In an already busy growing year, the cattle take a little more time and effort, but nothing Glenn can't handle. Despite the rigors of his work, he keeps his head held high and works with a smile. Farming is an occupation that while fulfilling, takes a level of grit and dedication to succeed.
Glenn Fehrman embodies these qualities and so much more. Congratulations on being selected as our Farmer of the Month!
Thank you to everyone who nominated your special farmer! Their hard work and what they do for our communities does not go unnoticed and is appreciated!
October is National Farmer Month, and Lite Rock V104.7 and Farmers Mid-County Feed in Nashville have teamed up to honor our local farmers with a contest! Farmers are the backbone of our community and country, providing us with food and contributing to our economy. We want to show them some appreciation by showcasing and celebrating their hard-working efforts.
As a prize, we'll be giving away a $50 gift card courtesy of our sponsor, Farmers Mid-County Feed in Nashville! In addition, the winner will receive 1 bag of Golden Harvest Seed Corn, thanks to Michael Panzier, your local Golden Harvest Seed Advisor!