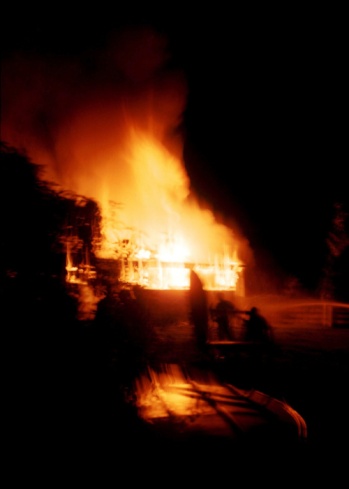 MARION — One person died and another was reported in critical condition following an early Saturday morning house fire in Marion.
According to Marion Fire Chief Tim Barnett, firefighters responded to the fire shortly after 2:30 a.m. at 601 South Market.
After arriving, the fire officer on scene said the home was fully involved.
At that time, the fire officer advised both fire victims were outside of the home with major injuries.
Firefighters began putting the fire out, entered the home and completed a primary search of the home.
One victim succumbed to the fire. The second victim remains in critical condition.
The fire is currently under investigation by the Marion Fire Department and the State Fire Marshal.
The Marion Fire Department was assisted on scene by the Marion Police Department, United Ambulance, the Williamson County Coroner and the State Fire Marshal.
No further information is currently available.