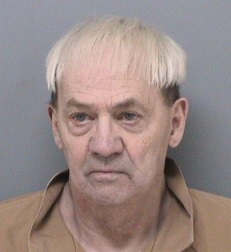 JEFFERSON COUNTY — A 72-year-old Mt. Vernon man was sentenced Wednesday in Jefferson County Court to 20 years in prison after he pleaded guilty to three of eight felony counts of distributing child pornography.
Merlin C. Spath was arrested this summer after the Jefferson County Sheriff's Office Detective Division began an investigation into alleged child pornography activity, based on a tip from the National Center for Missing and Exploited Children (NCMEC).
The investigation of internet and social media activity led to multiple search warrants for records and of the residence at 4303 Rose Lane Apartment #9 Mt. Vernon.
Investigators with the sheriff's office executed a search warrant at that Rose Lane apartment, which led to the arrest of Spath the primary resident.
He was taken into custody and has remained in the Jefferson County Jail since his June arrest on the eight Class X felonies.
The case was prosecuted by Assistant State's Attorney Julie Kozuszek.